Abstract art is 'art that doesn't accurately depict reality'. Shapes, textures, colours, and gestural brushstrokes are used to create either an abstract representation of a subject or scene, or a visual not based in reality, as opposed to creating a realistic or impressionistic representation of a subject matter.
This feature is a curation of surfing, waves, and surf culture inspired abstract art, and an exploration of what is defined as 'abstract art'.
When does art become abstract?
The more I've thought about it, the harder it is to define or identify abstract art. Art is subjective. You may disagree — and I think that's an interesting thing about art — but I think that how you interpret, define, or characterise art is personal. I've noticed that artists rarely pigeonhole their own work. Maybe this is because they want the observer to decide for themselves, or perhaps it's only museums, galleries, and art historians who like to categorise art? Says this website, adopting the term 'surf art' 😉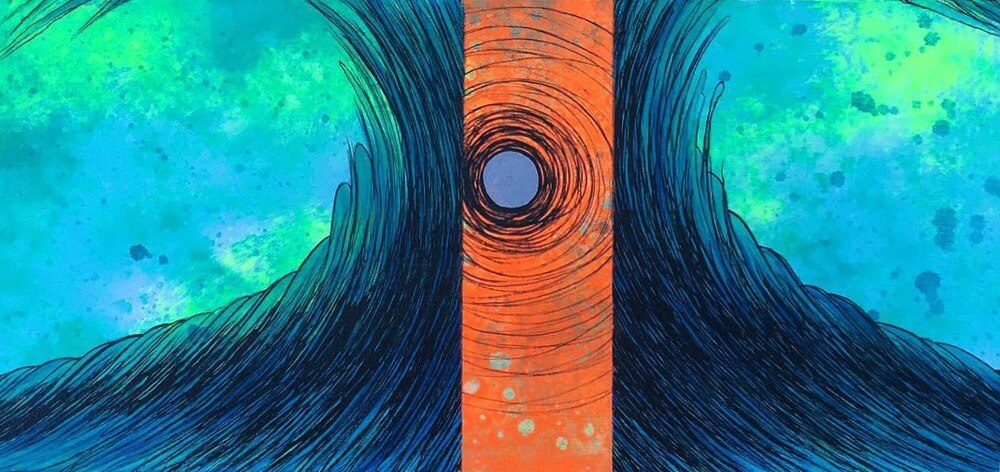 Look at it this way: Aside from art that is truthful to reality or photo-realistic, there's a blurry line between abstract, expressionist, impressionist, surreal, and contemporary art. For example, contemporary art is generally considered to be experimental or avant-garde, which in some cases could also easily be defined as surreal or abstract. Take the example below by Californian artist, Erik Abel:
What is abstract art?
"Abstract art is art that does not attempt to represent an accurate depiction of a visual reality. The term can be applied to art that is based on an object, figure or landscape, where forms have been simplified or schematised. It is also applied to art that uses forms, such as geometric shapes or gestural marks, which have no source at all in an external visual reality."

Tate, British Art Museum
Impressionist and expressive paintings are not necessarily realistic, but they also don't intend to "accurately depict reality", which is a characteristic they share with abstract art. I would argue that a good deal of impressionist art isn't too hard to identify, but at what point does impressionist become abstract?
You could consider most of the art curated in this feature an example of what I'm saying, but let's look at Italian artist, Vincenzo Ganadu's work. The vast majority of Vincenzo's art has a more impressionist and contemporary vibe. He actually does have a series of obviously abstract paintings, but he also paints pieces like the one below that, for me, skirts that blurry line of impressionist and abstract…
Now take Californian artist, Jeffrey Hemming's "Geometric" series of paintings (see the next two paintings below). There are characteristics that are obviously 'abstract', blended with more elements that are obviously based in reality.
And with that said… *takes a deep breath* …The remainder of this feature is a selection of art that could arguably be considered to be — at least in part — abstract art, or in this case, 'abstract surf art'. I'll let you decide what you call it.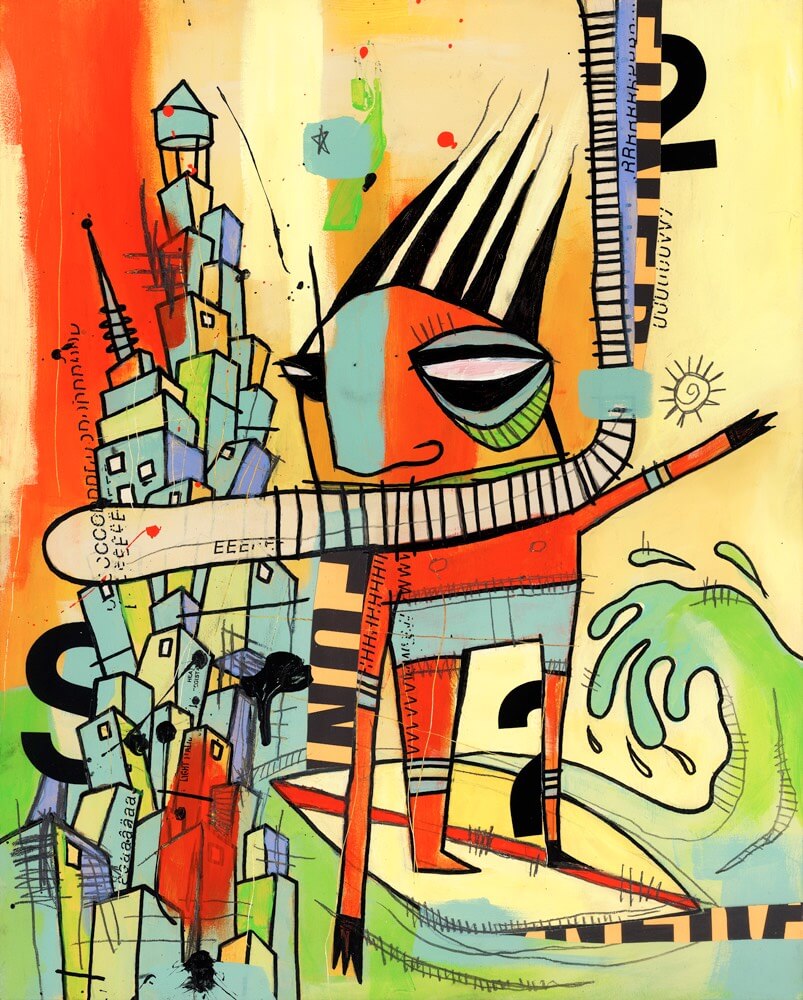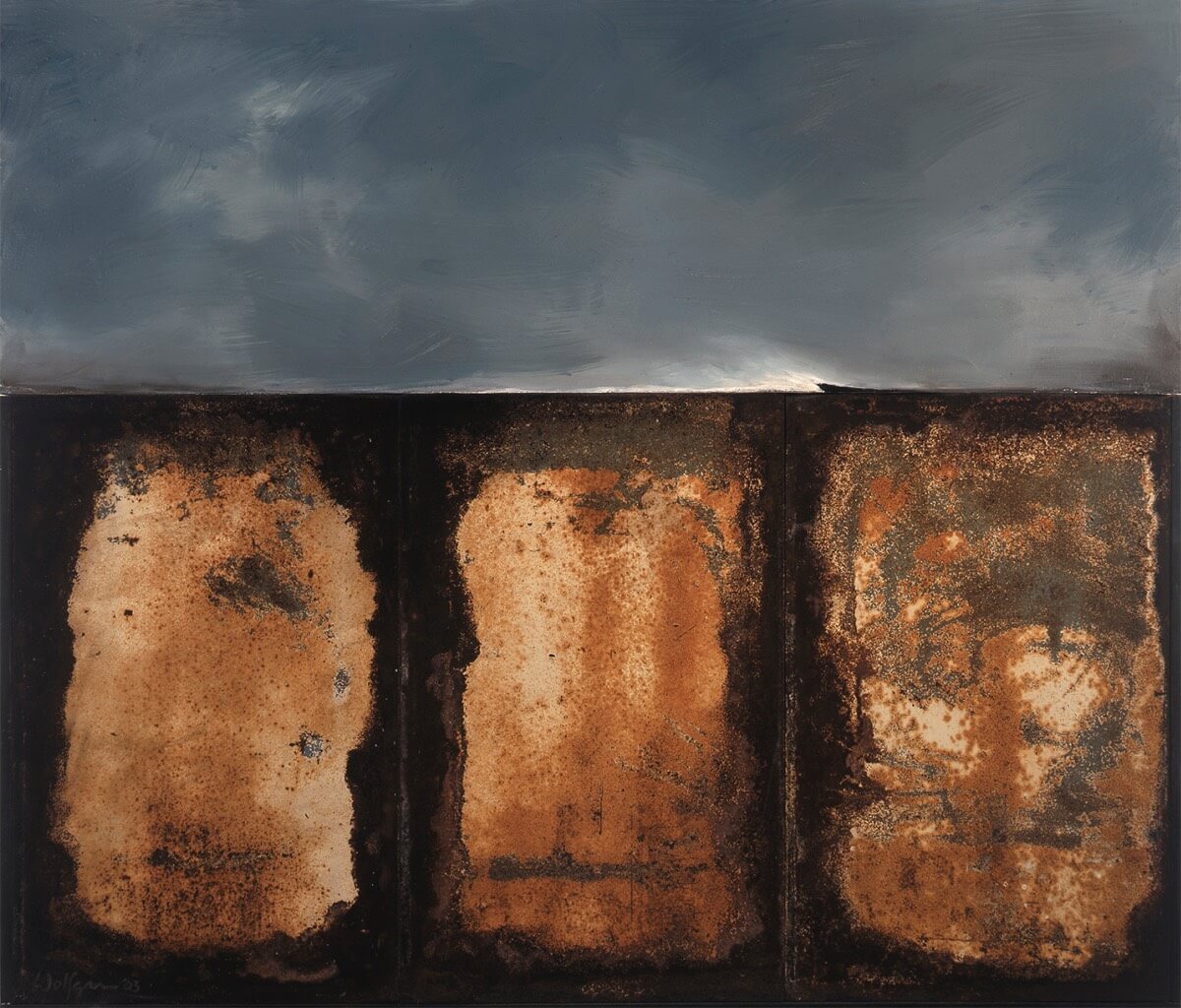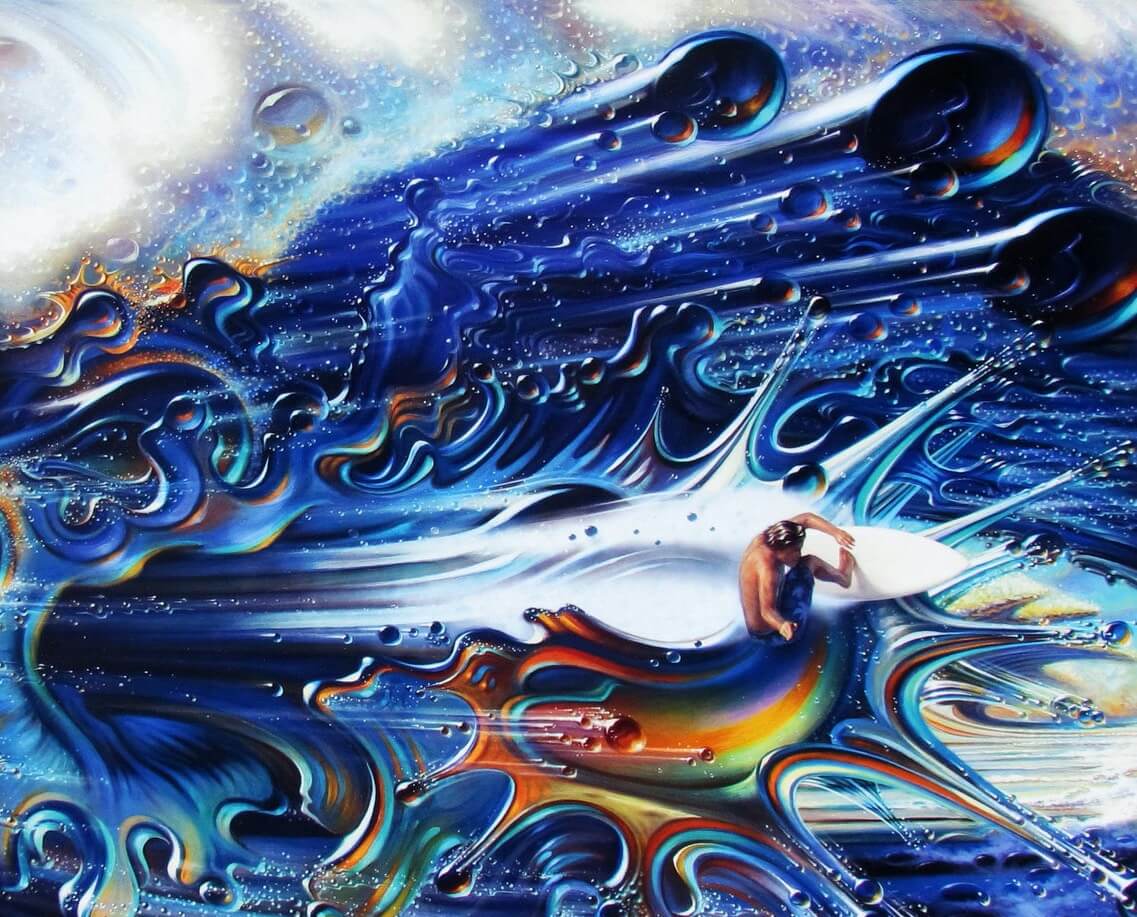 "I've always been drawn to abstract art. As in total, nonrepresentational abstraction, where nothing is familiar. Just big color fields and shapes. But to include familiar elements in an abstract composition… that can get really interesting."

Erik Abel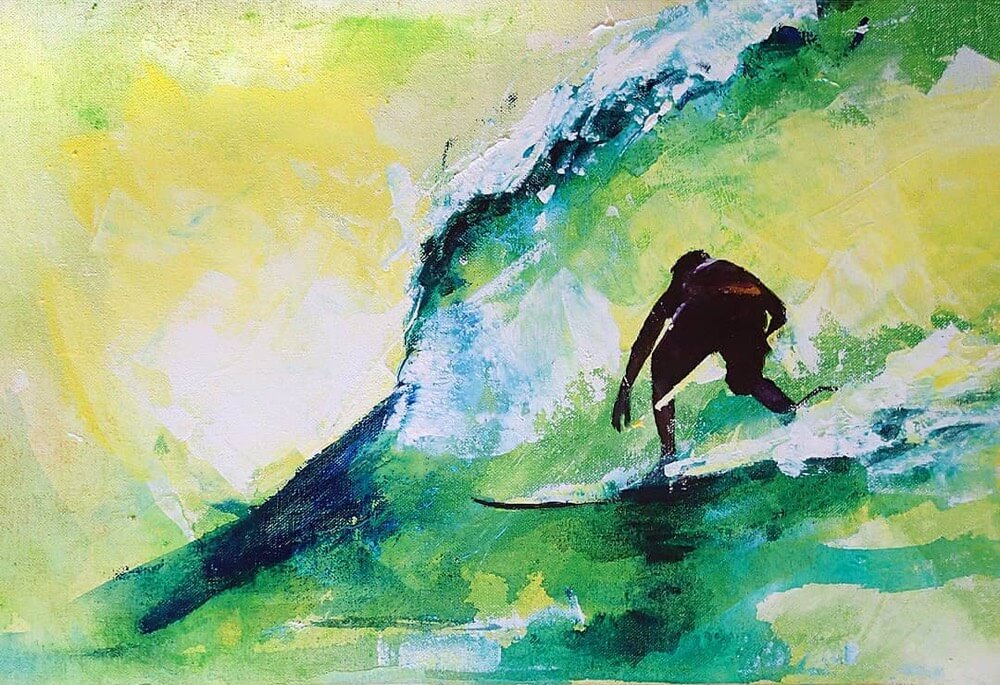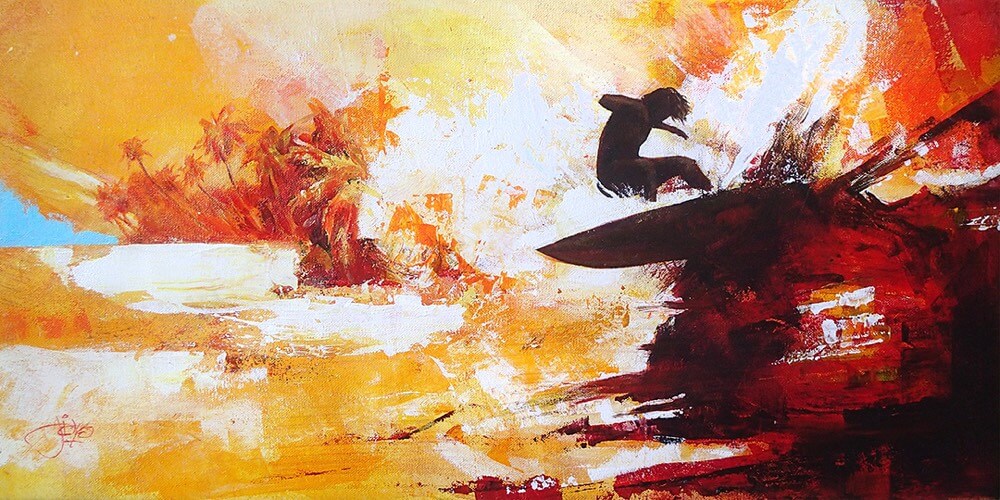 Australian artist, Scott Denholm blends stunning photo-realistic paintings of waves, abstracted in a surreal environment: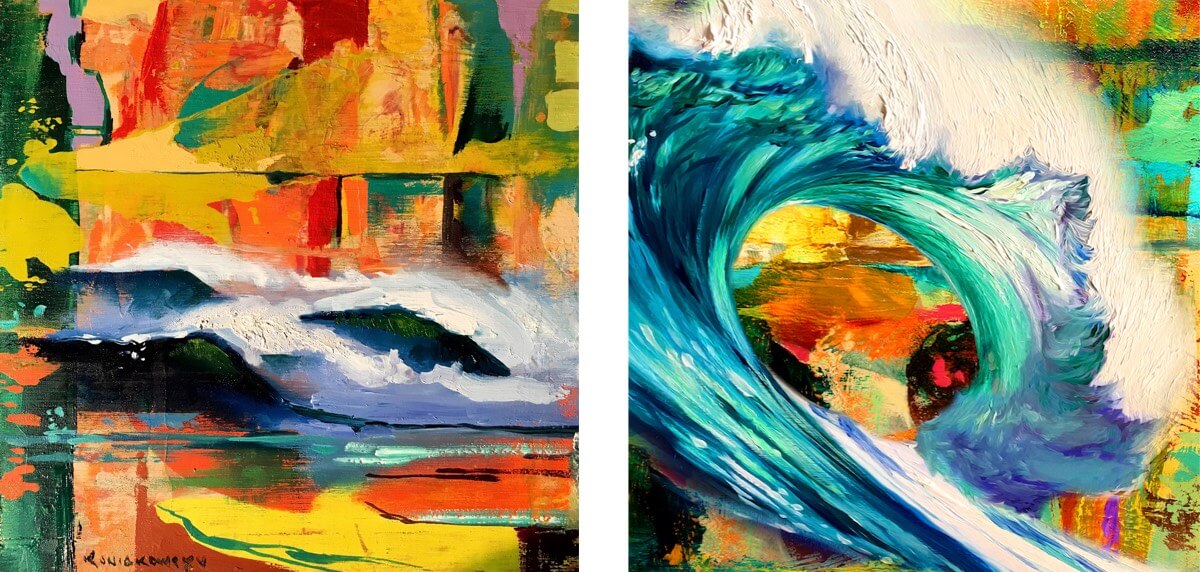 The piece below by Ron Weideman is a great example of art that borders impressionist and abstract…
Californian artist, Drew Brophy's work is probably not what you would typically consider to be 'abstract art'… It's certainly surreal. But abstract? Well, it 'doesn't accurately depict reality', so…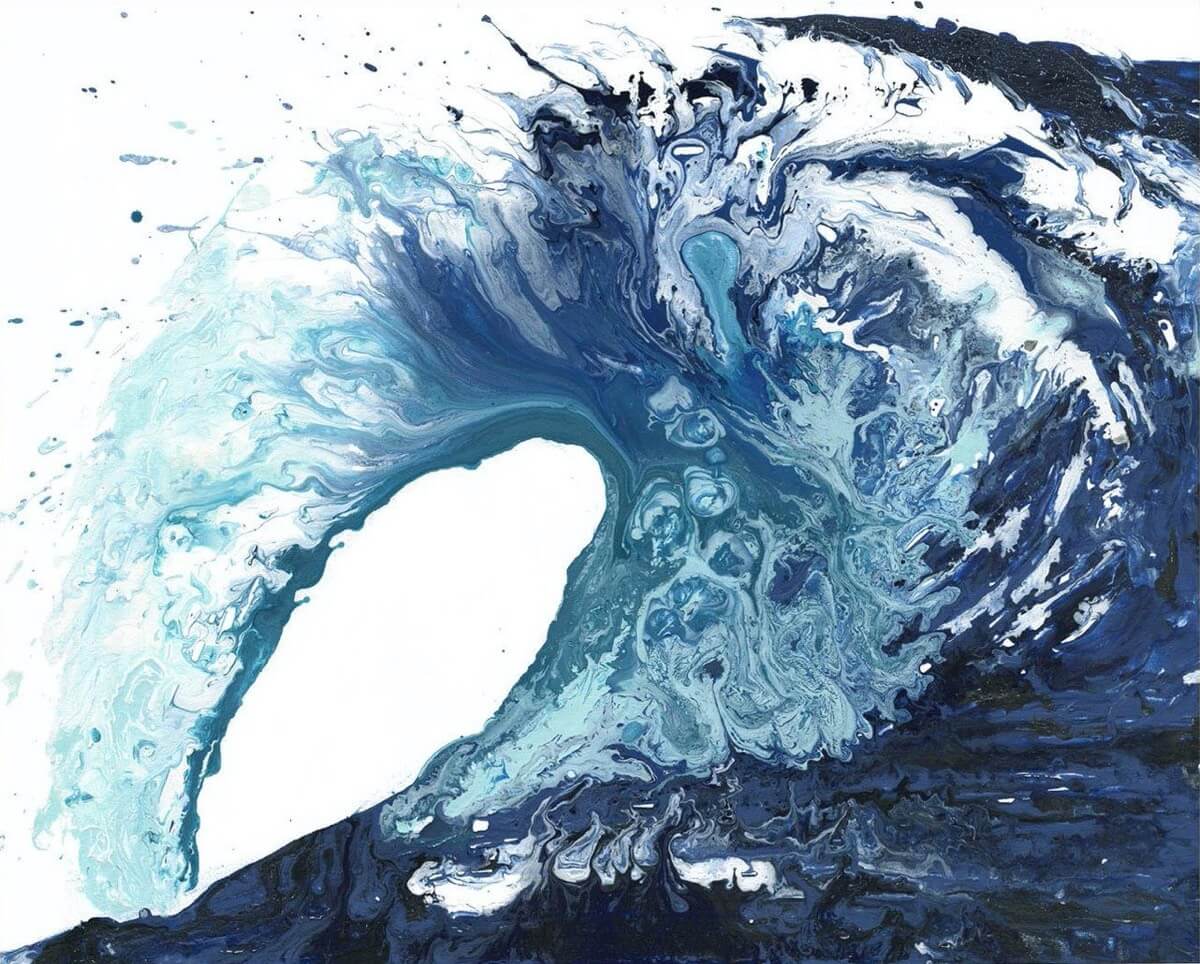 Please share your favourite abstract surf art with us by tagging @clubofthewaves on Instagram or Twitter.