On the surface, 'surf art' is a relatively easy term to explain. It's art inspired by surfing or surf culture. Yet, even the artists commonly referred to as 'surf artists' differ in their definition of surf art. This is a tricky one for us, from a curation point-of-view.
What constitutes surf art?
A painting or illustration of a surfer riding a wave? Sure.
An empty wave? I mean, 'surf' refers to waves too, and the ocean is a surfers playground, so sure.
Beach art? Getting a little hazier now, but surf culture goes beyond riding waves and paddling in the ocean. For some people, the search for waves and the culture surrounding the sport and lifestyle are a huge part of what they love about surfing. This extends to the vibe and scene on the beach, the surf clubs, the car park, the idyllic surf shack in a tropical paradise, etc.
Fantasy dreamscape art? Do surfers dream about perfect, empty waves with a beautiful tropical island backdrop? Sure they do.
A sculpture of a wave? Sure. Art isn't just paintings, illustrations, and mixed media.
Does the artist have to be a surfer themselves? In our opinion, no. No doubt it helps to have that personal connection to the subject, but surfing and surf culture are highly visible and accessible to a great number of people, all over the world. It's not hard to understand — surfer or not — why an artist would be inspired by it.
What about when an artist paints a non-surfing related subject on a surfboard? That's a tricky one. I mean, if they painted what you'd typically classify as surf art on a surfboard, then sure, it's surf art. But, what if they paint an abstract pattern or something nobody would consider to be surf art (e.g. a cityscape, Disney art, or a mermaid) — with a surfboard as their canvas? Oh. We've found a gray area…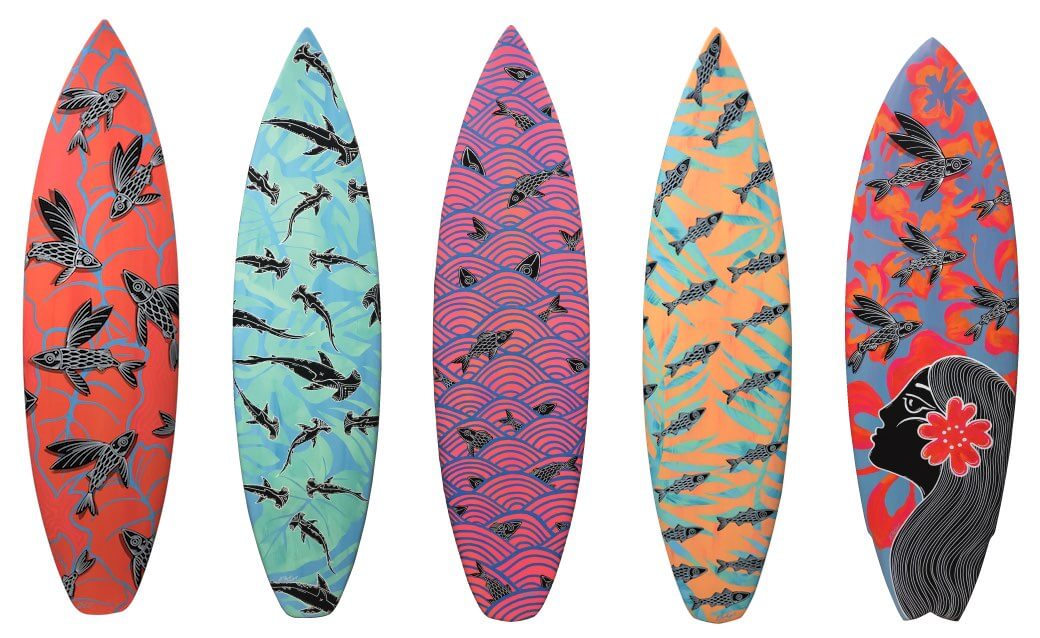 Surf art Surfboard art
Full disclosure, we typically don't showcase surfboard art on this website. We only showcase a small percentage of 'surf artists' in the world. Just think how many more people there are painting surfboards! We have to set boundaries or the content and focus spirals out of control. That just makes sense. But we do love surfboard art. It makes for a wonderful canvas and a beautiful finished article.
Below is a curation of some of our favourite examples of surfboard art. For sake of argument, we've broken down the barriers and included everything from obvious surf art, to art on surfboards.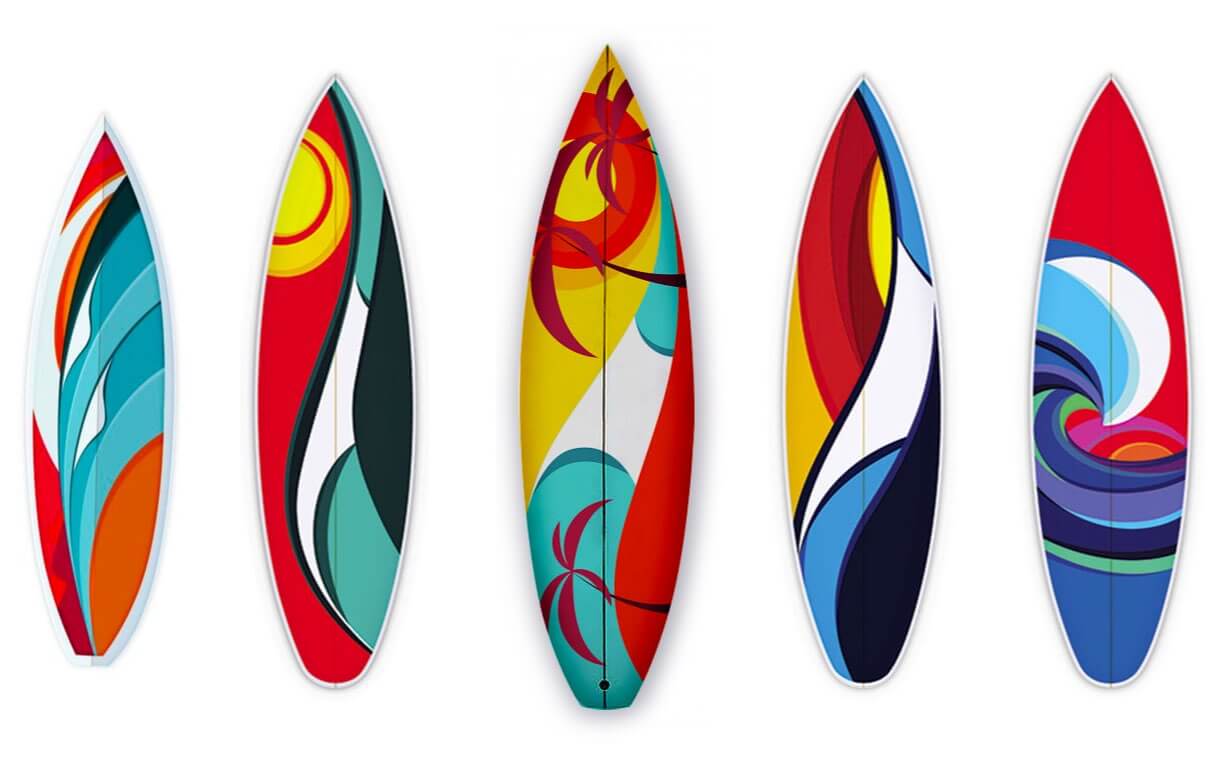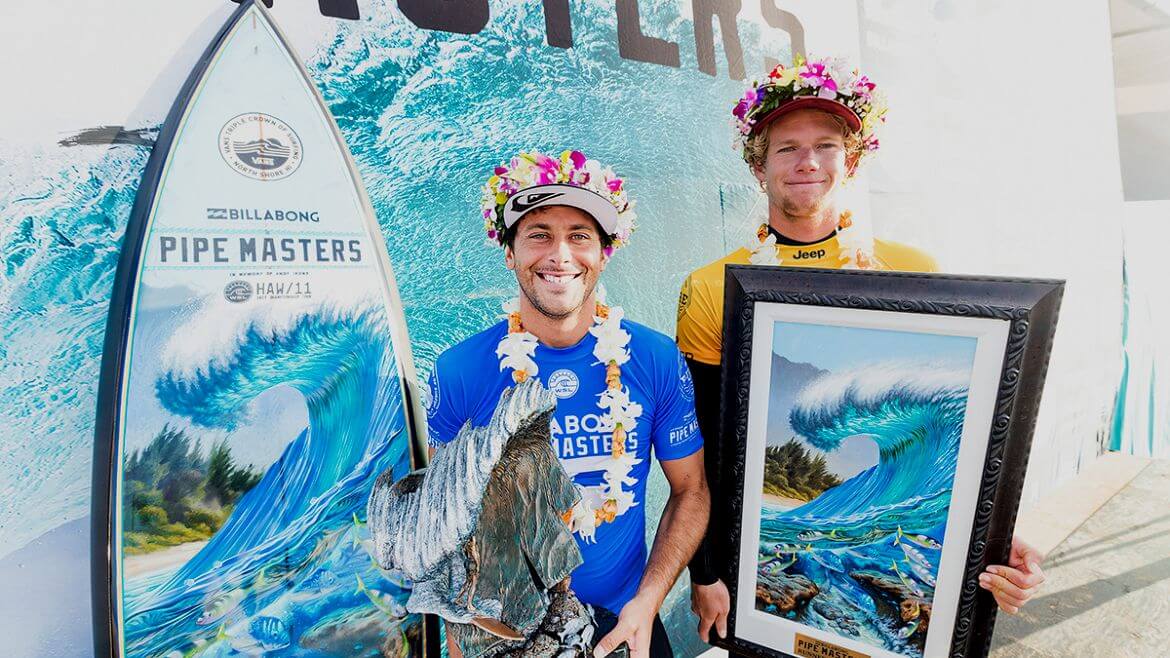 Artist, Phil Roberts has been creating the trophy art for the prestigious Pipe Masters surfing event on the North Shore of Oahu, Hawaii for years. All three pieces of art pictured above are by Phil Roberts! The event runner-up receives a beautiful framed painting (held by John John Florence). The winner's trophy is a sculpture of Gerry Lopez surfing Pipeline (held by Jeremy Flores). And the winner also receives a beautiful, painted surfboard shaped by Gerry Lopez. Aside from the trophy (sculpture), which remains the same each year, Phil Roberts is commissioned to create a different painting and surfboard every year. Below are just a few of many: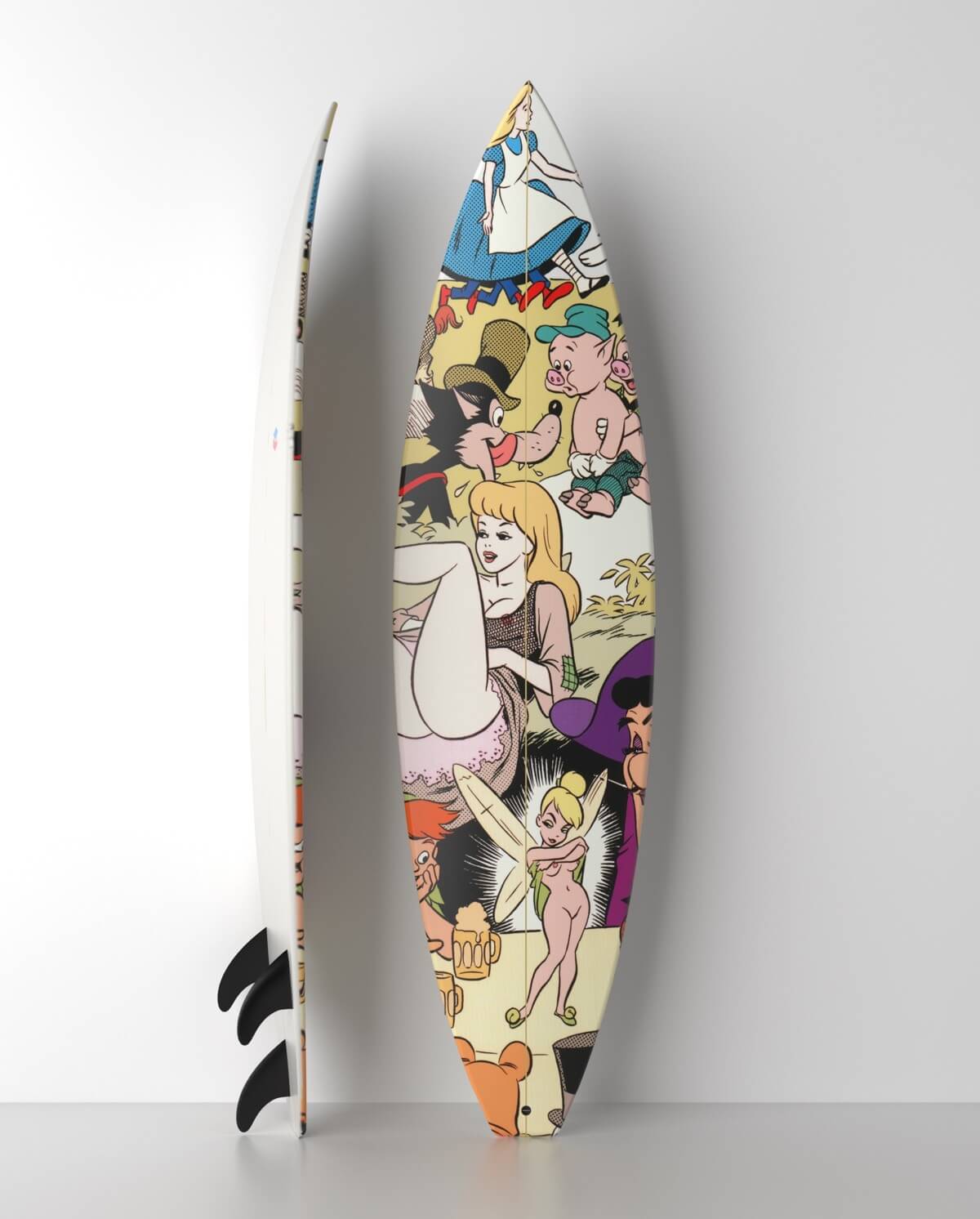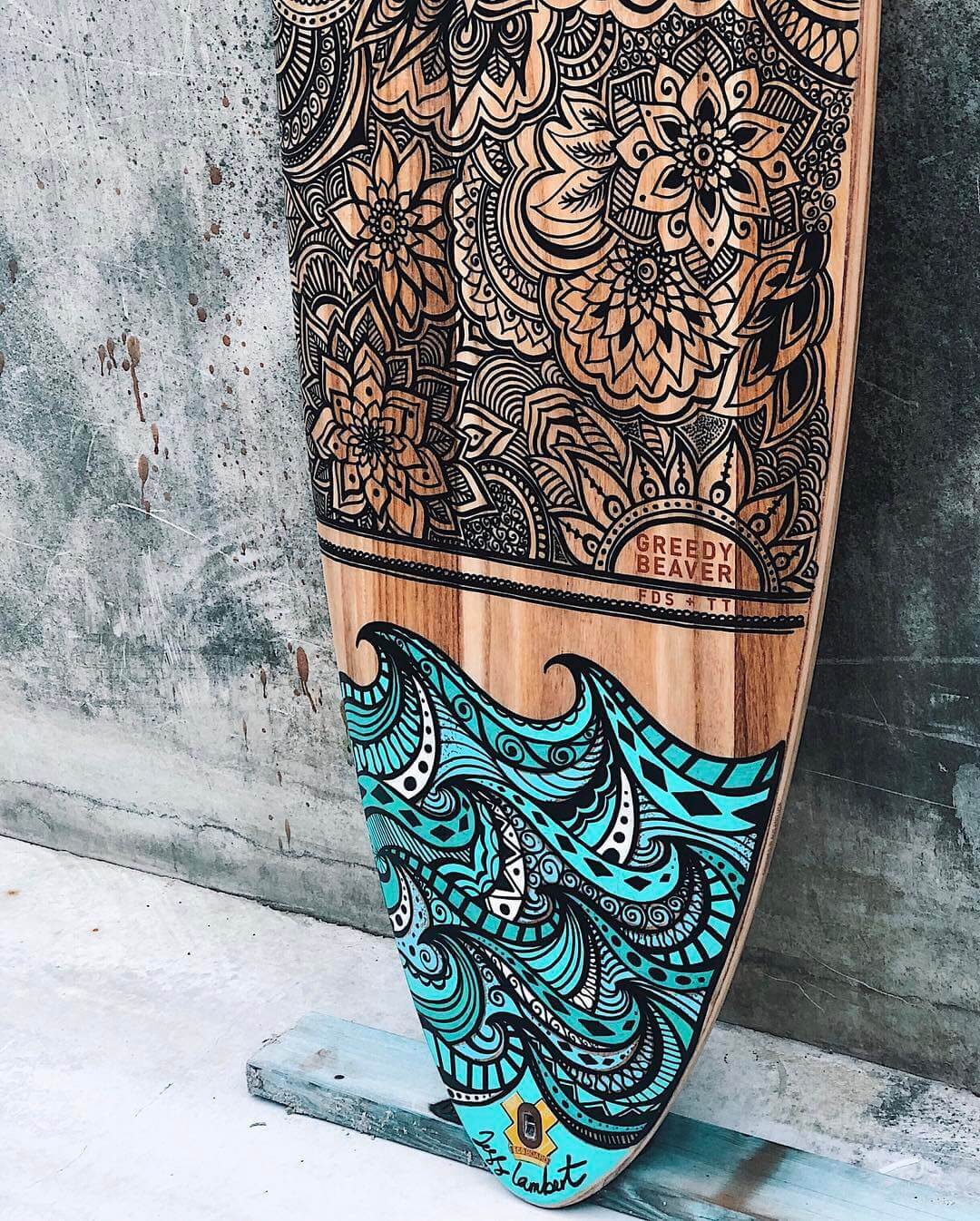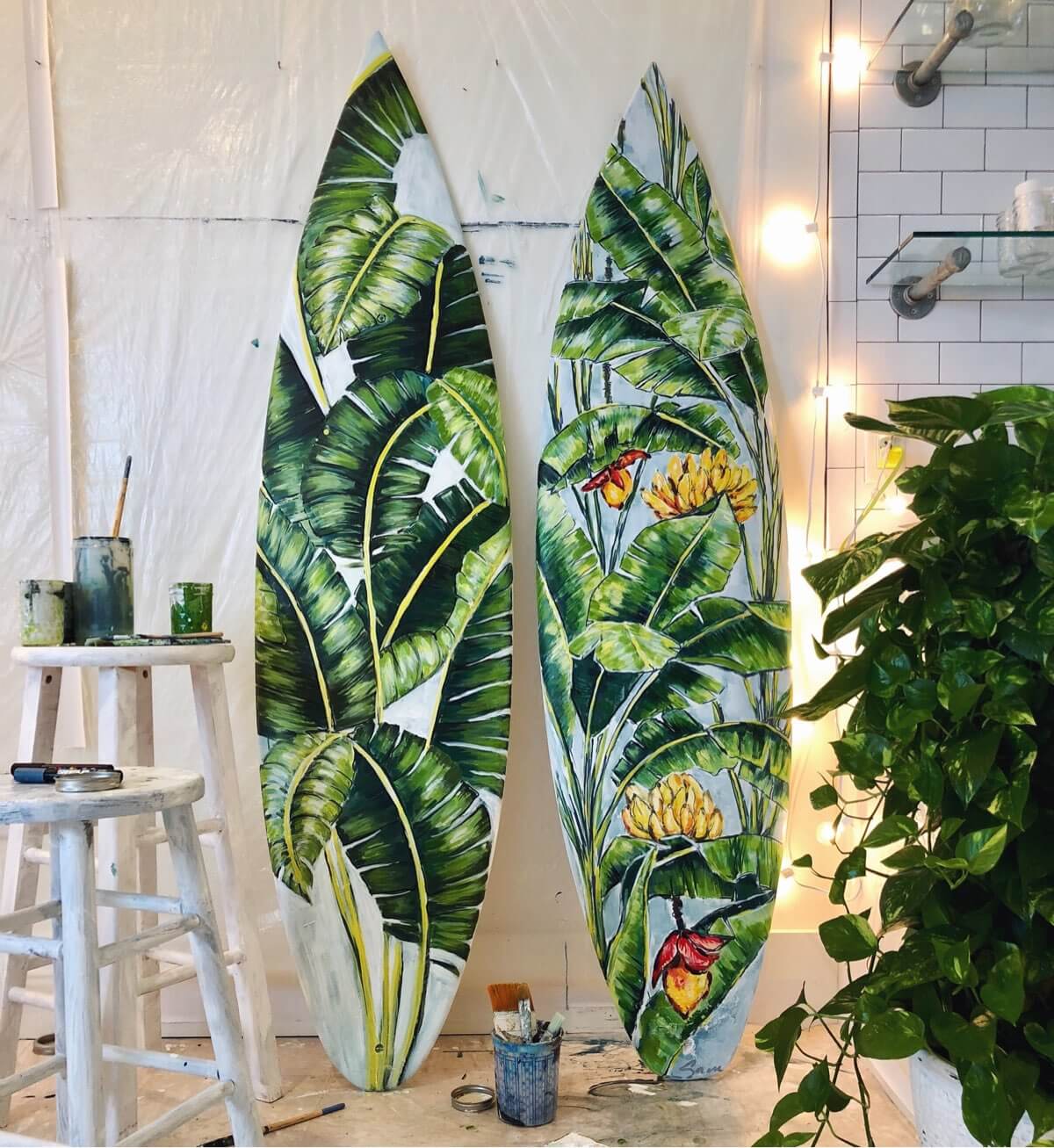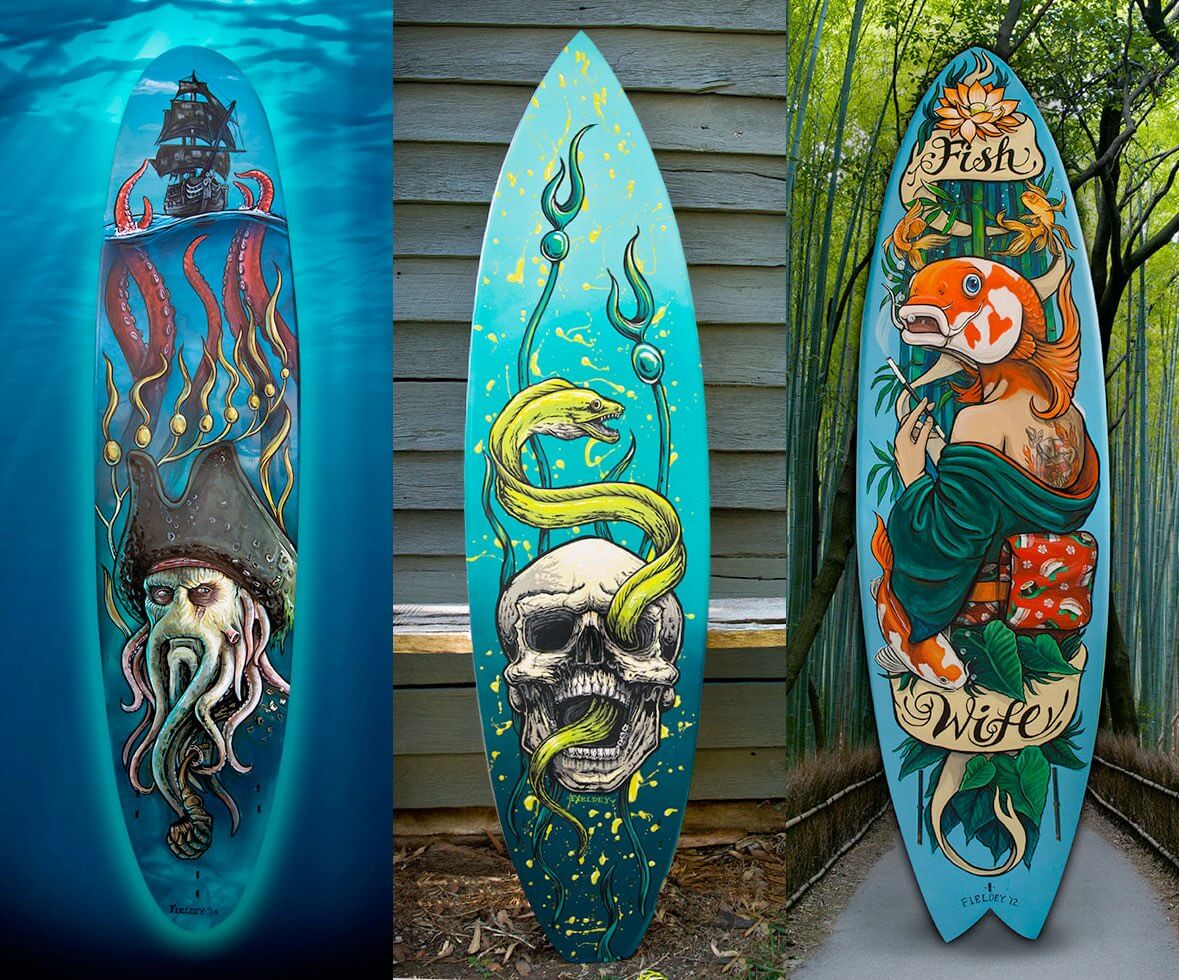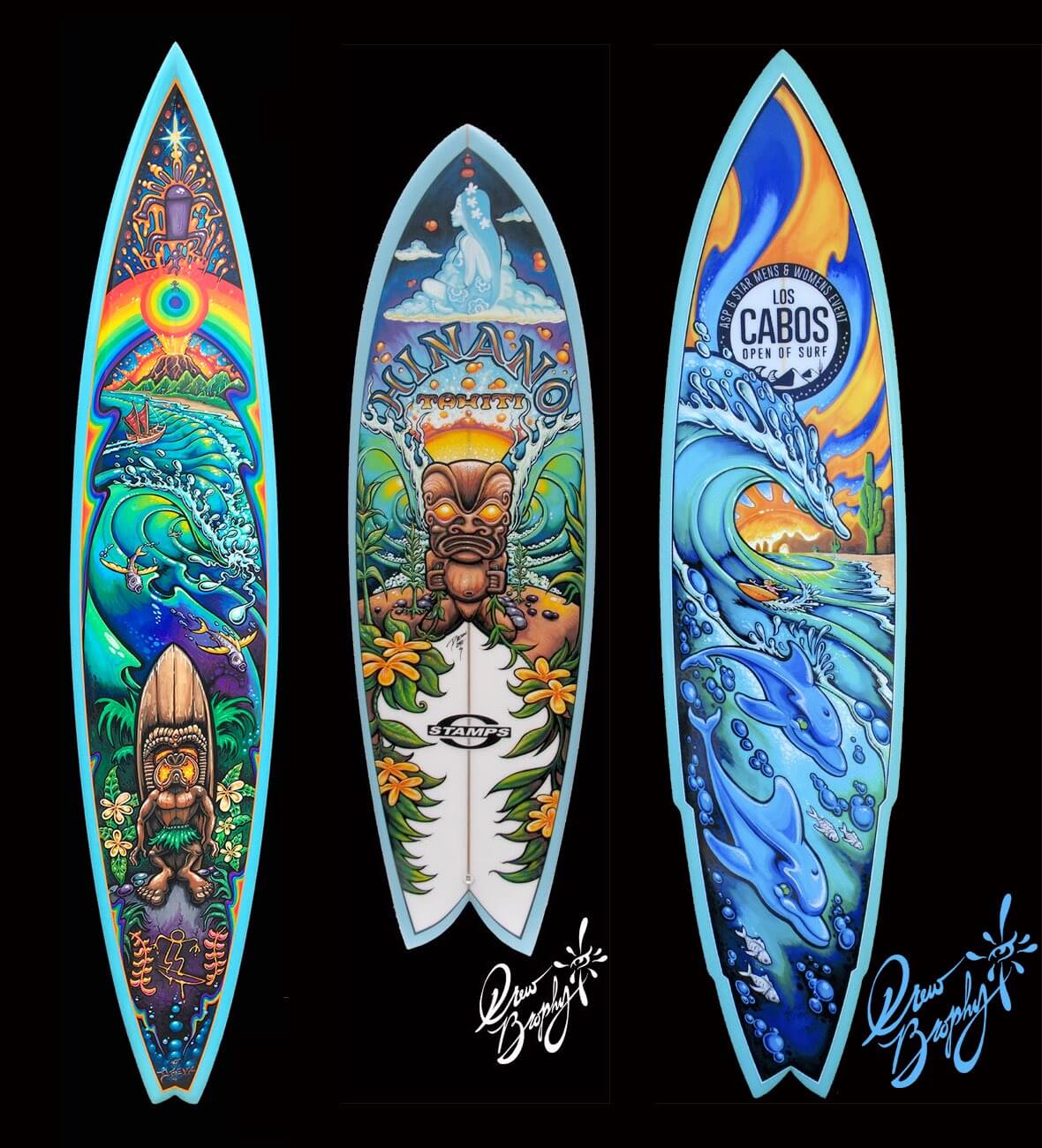 Please share more of your favourites with us on Instagram or Twitter.