Joni Sternbach's latest book, Surfboard takes an extraordinary look at the craft and beauty of the surfboard throughout history through the lens of an ultra-large format camera and wet plate collodion glass plates. The book features historic surfboards from the collection at the Surfing Heritage and Cultural Center (SHACC) in San Clemente, California.
Surfboard is a hauntingly beautiful photographic book and a must-have for fans of surfing history and the artistry and design of the surfboard. There's something very fitting and ethereal about the love, process, and time that goes into both Sternbach's photos and prints, and the surfboards themselves.
The book begins with a passage titled, 'Surfboards Sing' by Jamie Brisick, which does a wonderful job of capturing what he describes best as "surfboards carry memories" and "they're much more than just surfboards…". Brisick describes the book as:
"Surfboard is both a celebration and an impassioned study of some of the most important designs in surf history. Tracing the roots of the sport to Hawai'i, photographer Joni Sternbach uncovers layers of meaning, historic and cultural clashes, and ultimately the sheer pleasure of the common and utilitarian surfboard and its handmade origins."

Jamie Brisick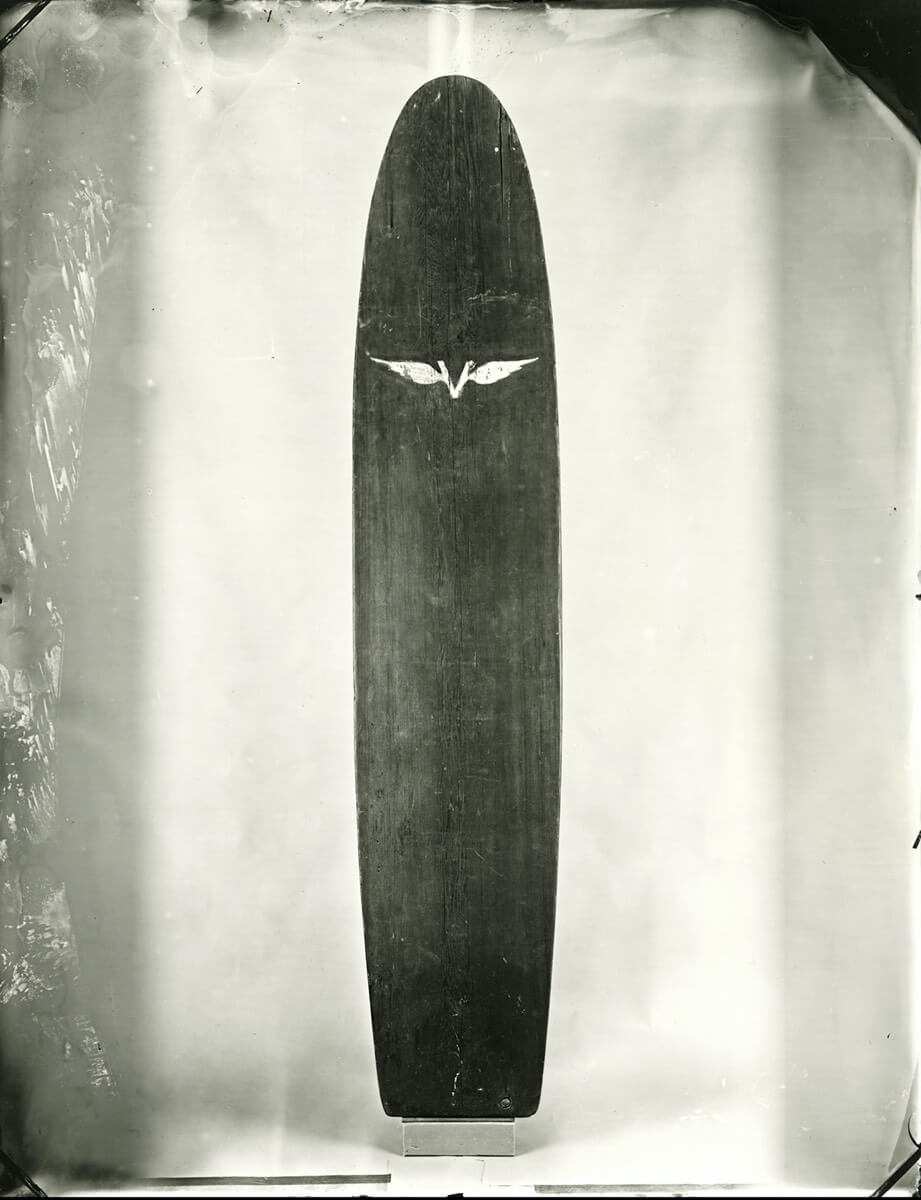 "Under Sternbach's careful eye and expert photographic skills, a surfboard takes on an entirely new quality. Sternbach refers to this quality as "totemic," and they do inspire a certain reverence. Especially when clustered together on the beach, they become an altar to the ocean."

Artillery Magazine
The book is a limited edition — information can be found on Sternbach's website here, or view her gallery of Surfboard prints here.