We found this interesting photography project where a surfer is removed from his element and cleverly placed in an urban environment (New York City). The project is titled L'Horizon by Los Angeles based photographer Romain Laurent.
The project — like all of Romain's projects — is un-captioned, leaving the meaning open to interpretation by the viewer. We thought this was really interesting since surfers often escape the pressures, chaos, and frustrations of the urban environment to the serenity of the ocean and nature — while this flips the whole thing on its head.
Urban culture meets surf culture
While very different mediums, L'Horizon reminds us of how artist, Damian Fulton portrays the Los Angeles urban landscape and culture colliding with the surfer's world of the coast.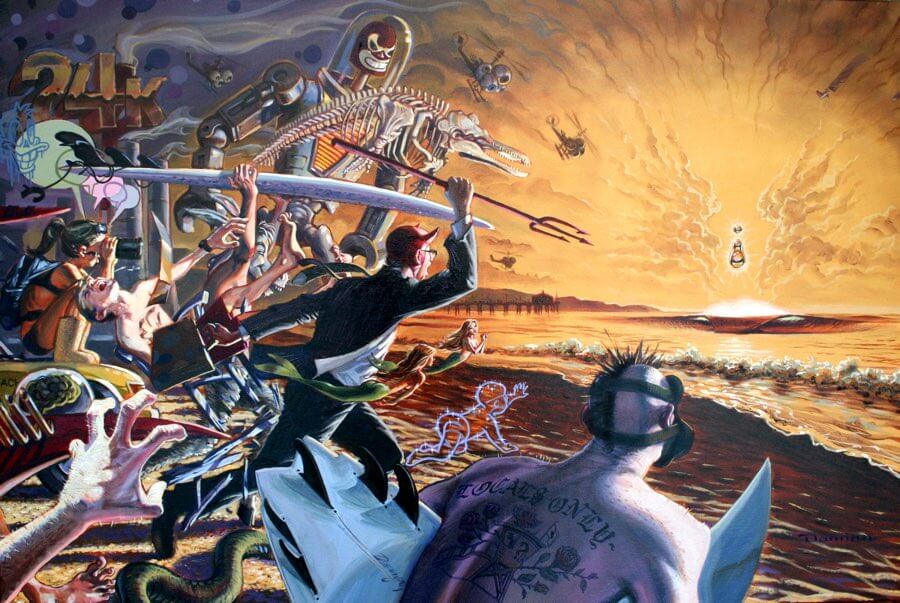 We're always on the lookout for interesting surf culture projects like this. If you see anything, let us know on Instagram or Twitter.