Created sometime between 1830 and 1832, The Great Wave off Kanagawa is one of the most recognisable and reproduced artworks of all time. The Great Wave, as it's often referred to, is a woodblock print by Katsushika Hokusai (1760–1849). Hokusai was a Japanese ukiyo-e painter and printmaker.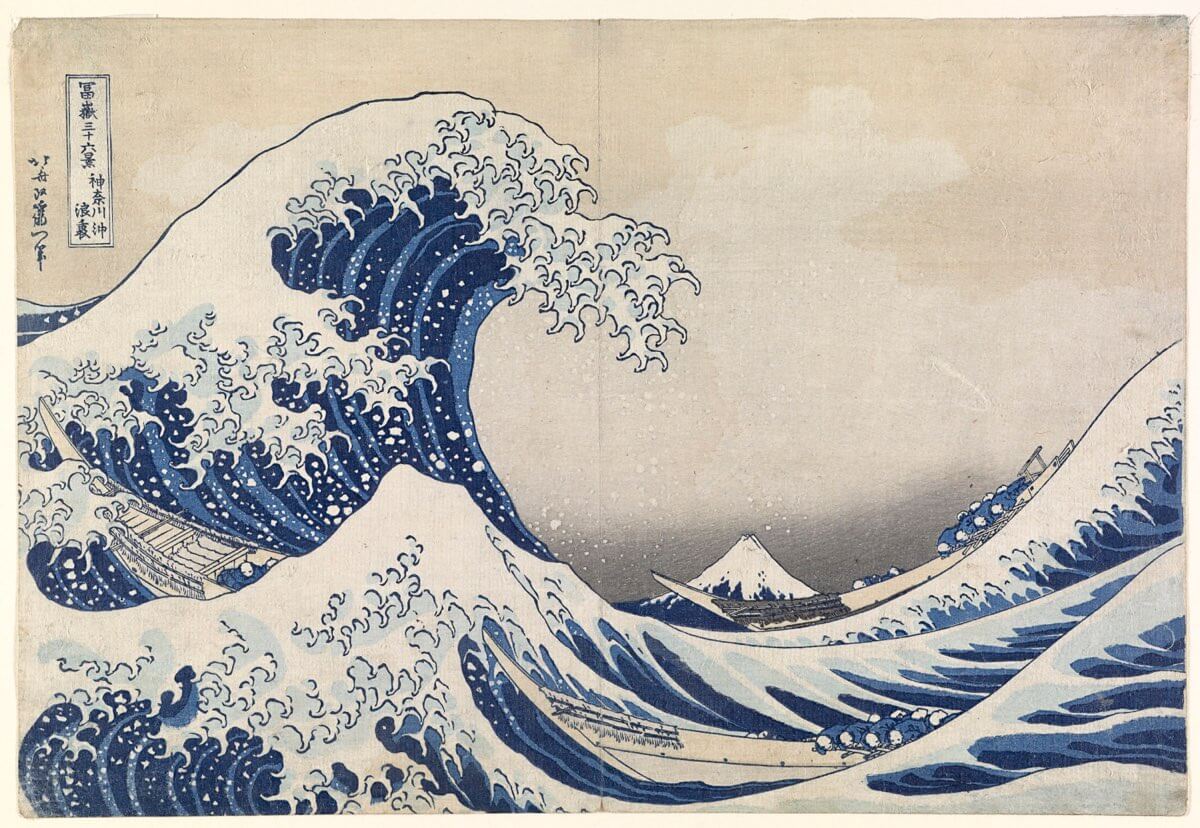 The Great Wave
The artwork features a huge rogue wave towering menacingly over three boats with the fishermen holding on for dear life in the rough sea. The boats are likely on their way from nearby fishing villages to the markets of Edo (renamed Tokyo in 1868). The Great Wave is part of a series of paintings called Thirty-six Views of Mount Fuji, which is interesting because the central feature of the painting — the snow-capped peak of Mount Fuji — is sometimes overlooked in the background, cleverly disguised as part of the wave. The first signature in the white rectangle to the top-left is the title of the piece, with the artists signature to the left of it.
While The Great Wave off Kanagawa is now considered an iconic and definitive piece of Japanese art, it wasn't held in such high regard in its day. In fact, Hokusai's work had a lot of European influence, including the use of 'Prussian Blue' to create contrast and depth, which was a new and somewhat revolutionary colour and trend from Europe. Within Japan, woodblock prints weren't seen as 'art', they were seen as a popular form of expression and commercial printing. Thus, the international popularity of The Great Wave was frowned upon in Japan.
A huge influence
Hokusai's work was inspired both by European and Japanese art, which is interesting because in turn, many years later, his work influenced a generation of European painters, including masters like Claude Monet and Vincent van Gogh who were both known collectors of Hokusai's work. Van Gogh wrote he had a "terrifying" emotional response to the use of colour in The Great Wave. It's really saying something to think that Hokusai's work could have been influential to both the impressionism and post-impressionist art movements! The Great Wave is even thought to have inspired another famous painting; Van Gogh's Starry Night.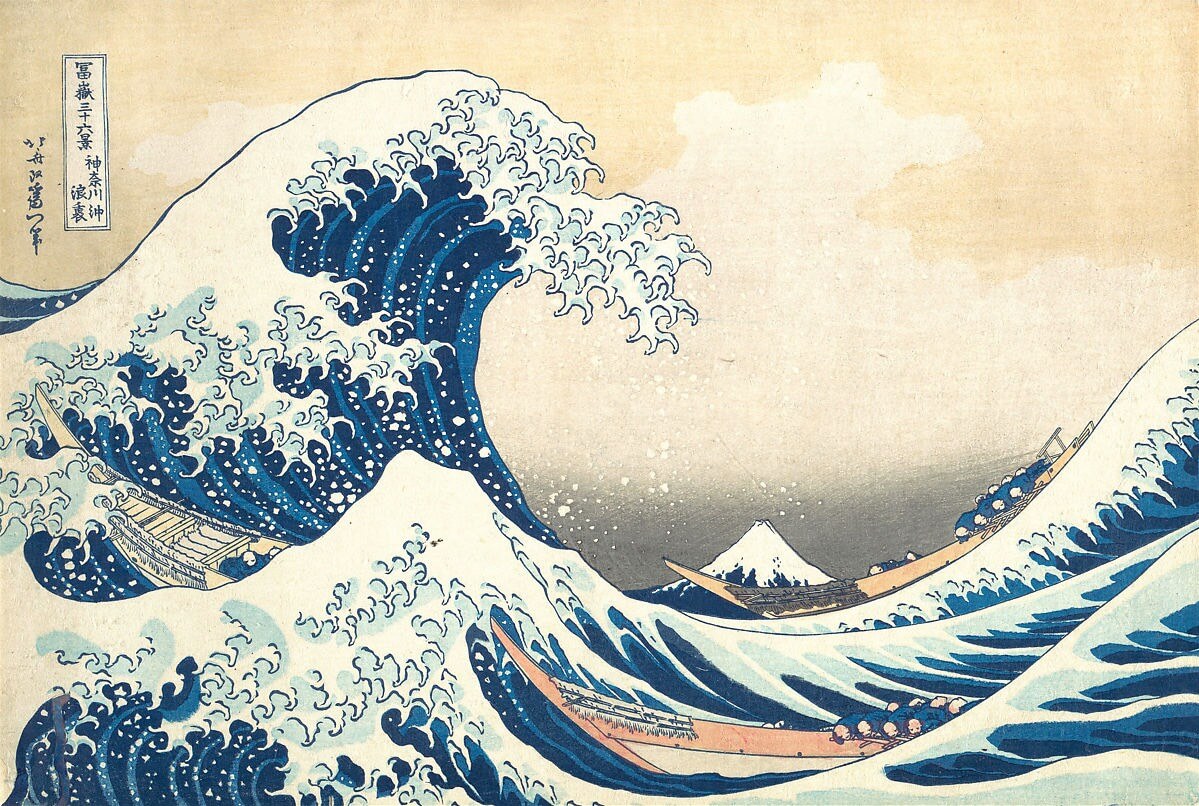 Art inspired by The Great Wave
The phenomenal popularity of The Great Wave is reflected in the number of reproductions there are of the original. And not only pieces of art, but products like face masks, phone cases, bikinis and boardshorts, tote bags, t-shirts, sweatshirts, cushions, a children's book, and even stationery and puzzles! Oh, and if you don't want to wear it, you can always get a print or canvas for your wall!
In curating this feature, I was shocked at just how many reproductions there are of The Great Wave off Kanagawa. There are hundreds, maybe thousands! While many of them are either a replica or very similar, the following is a curation of fun and/or brilliant pieces that reimagine the original, including a few surfing themed pieces: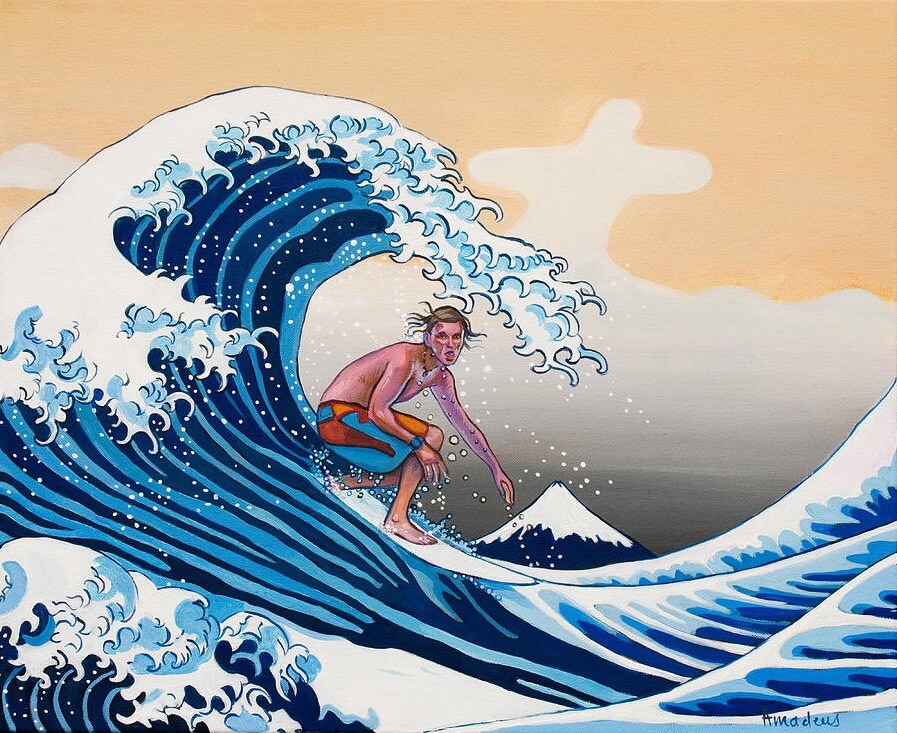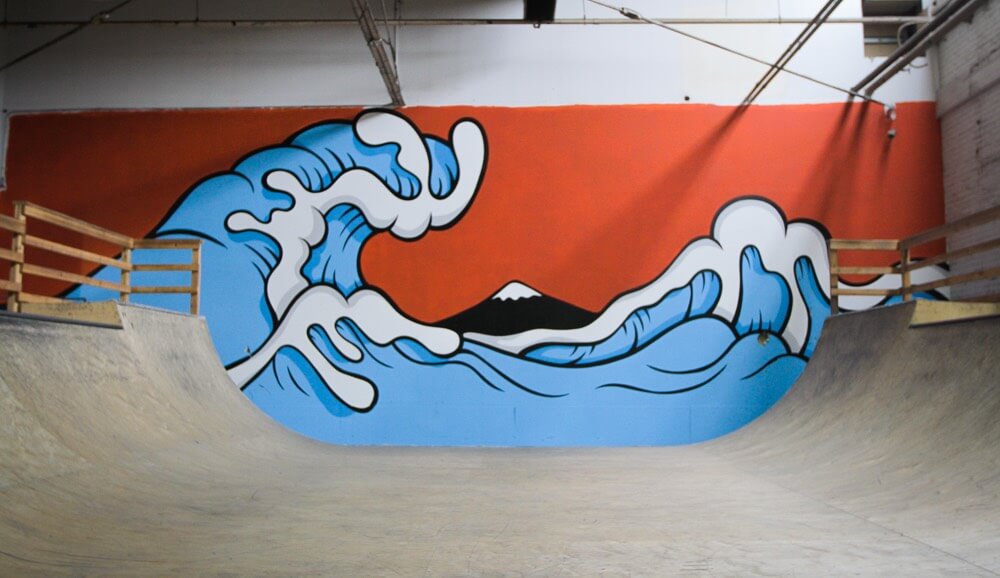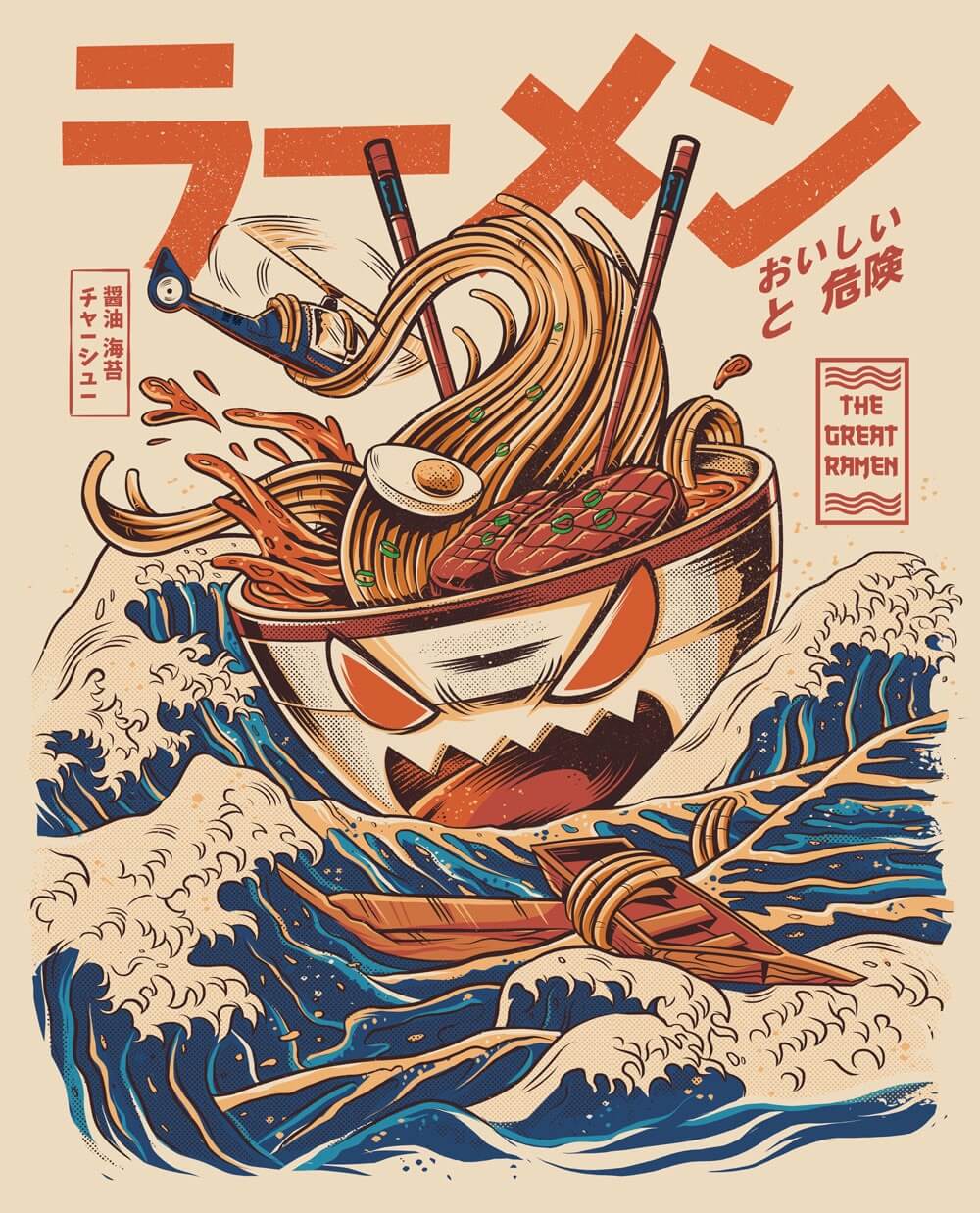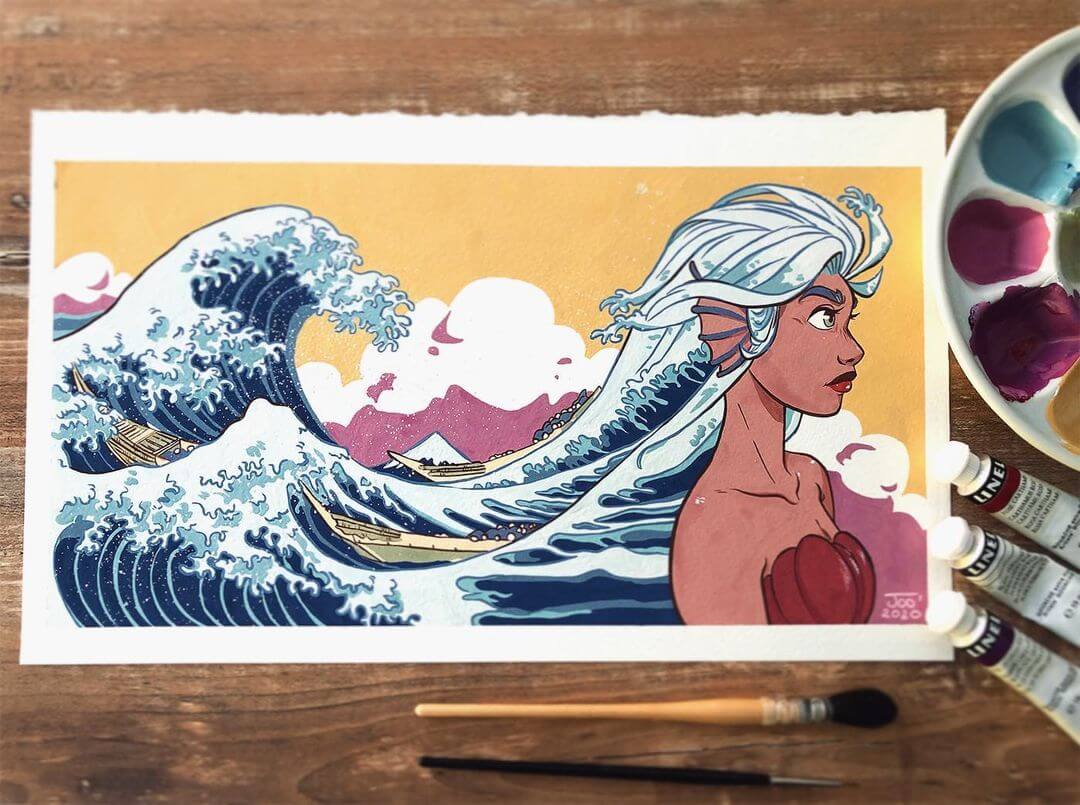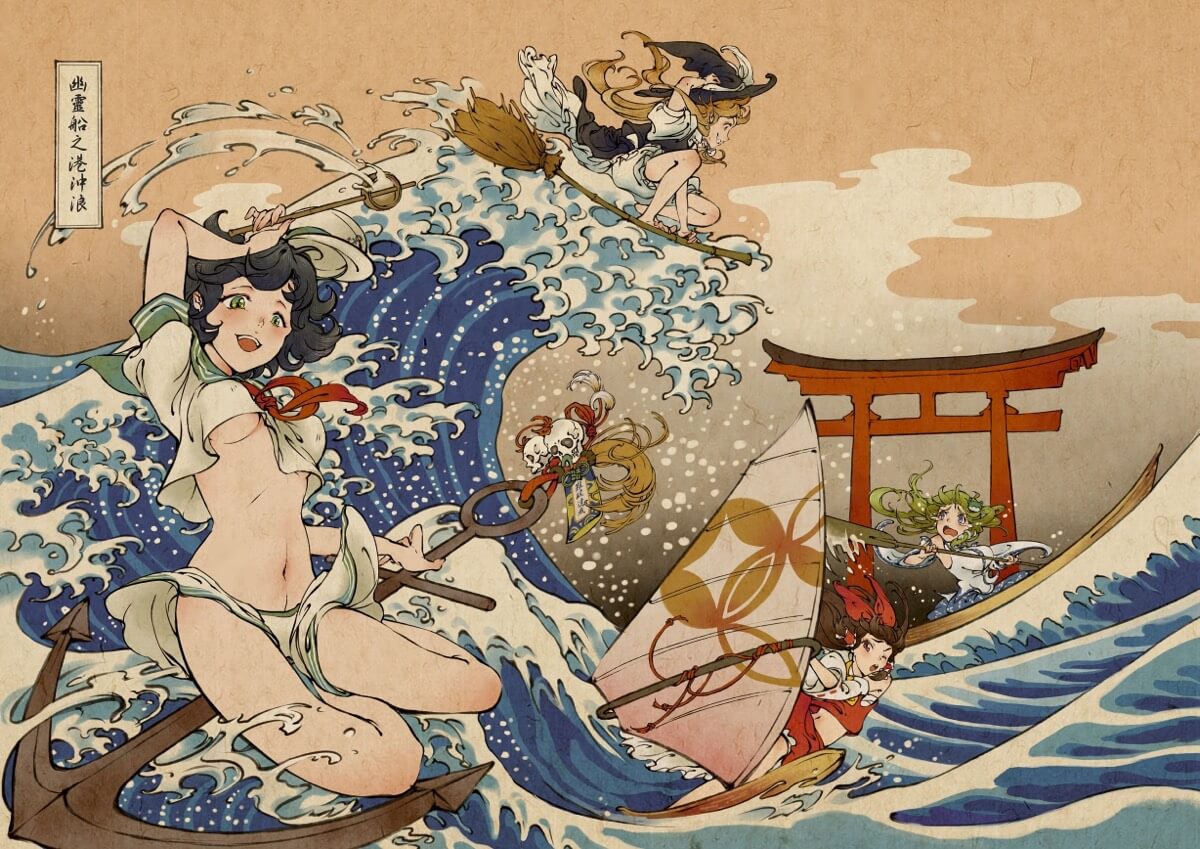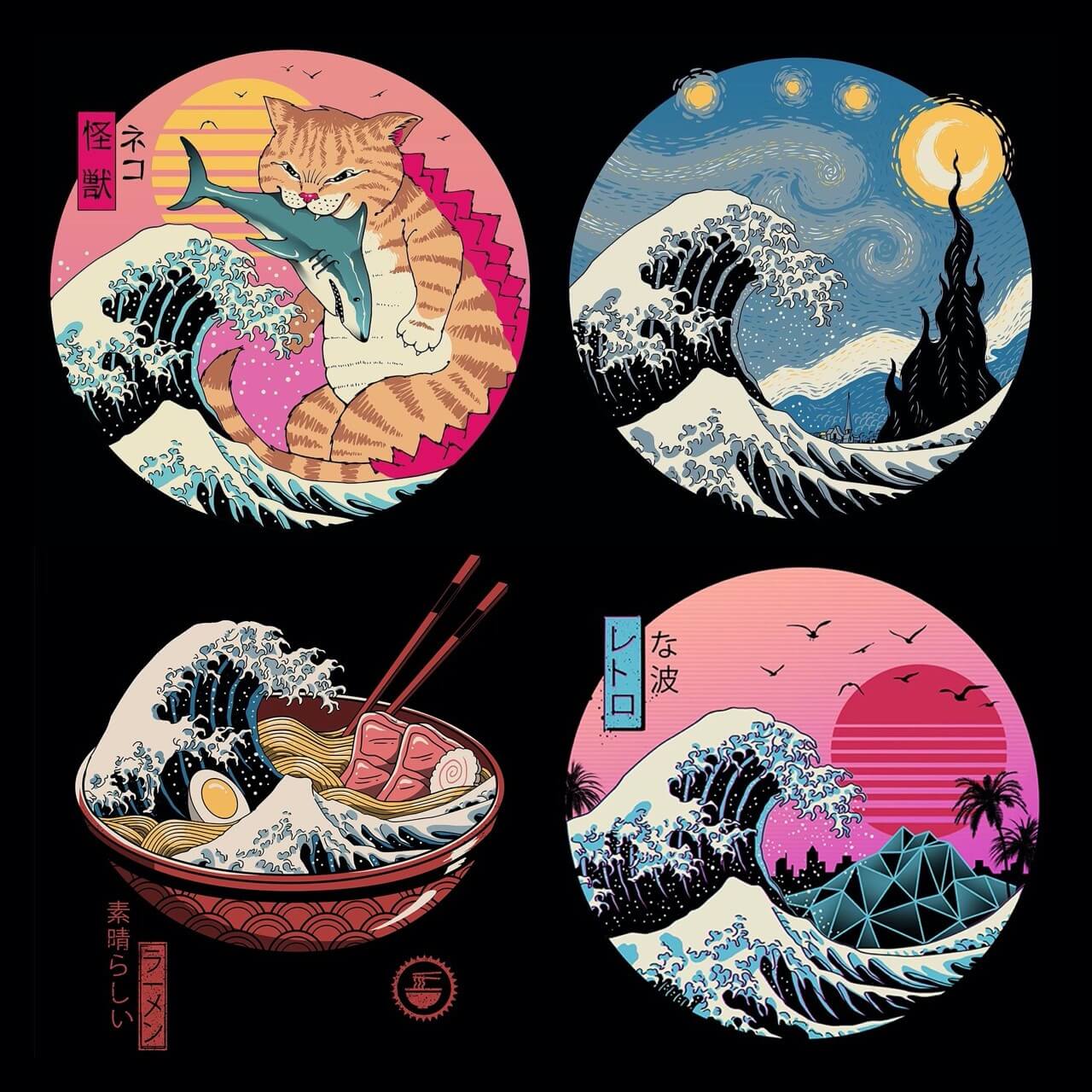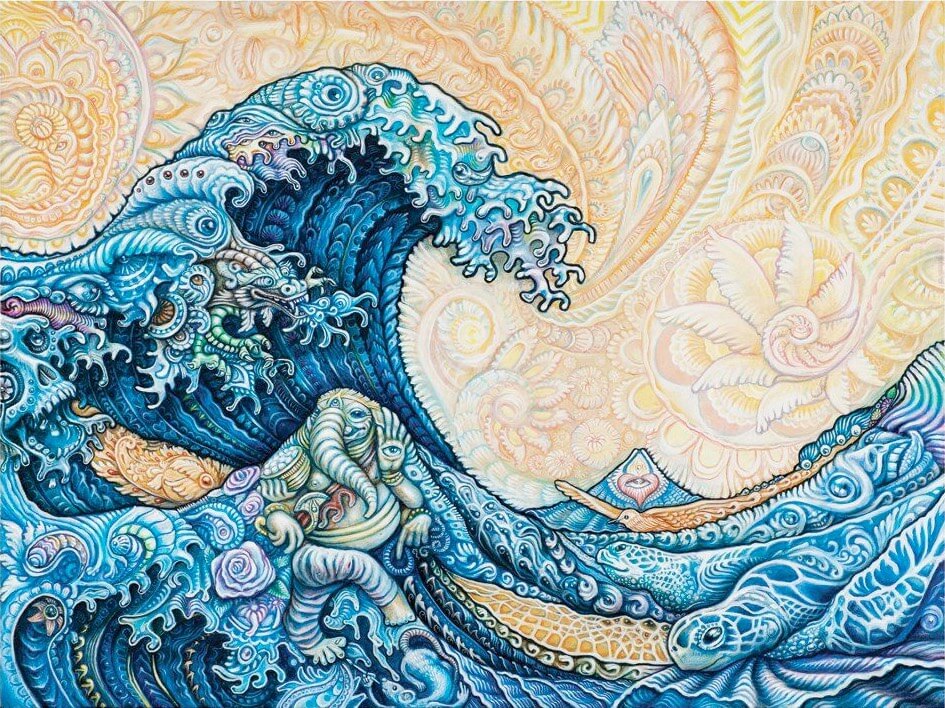 Stamps
Various stamps have featured The Great Wave off Kanagawa. Included below are stamps from France, Uganda, and Japan (Nippon). Click the image to enlarge: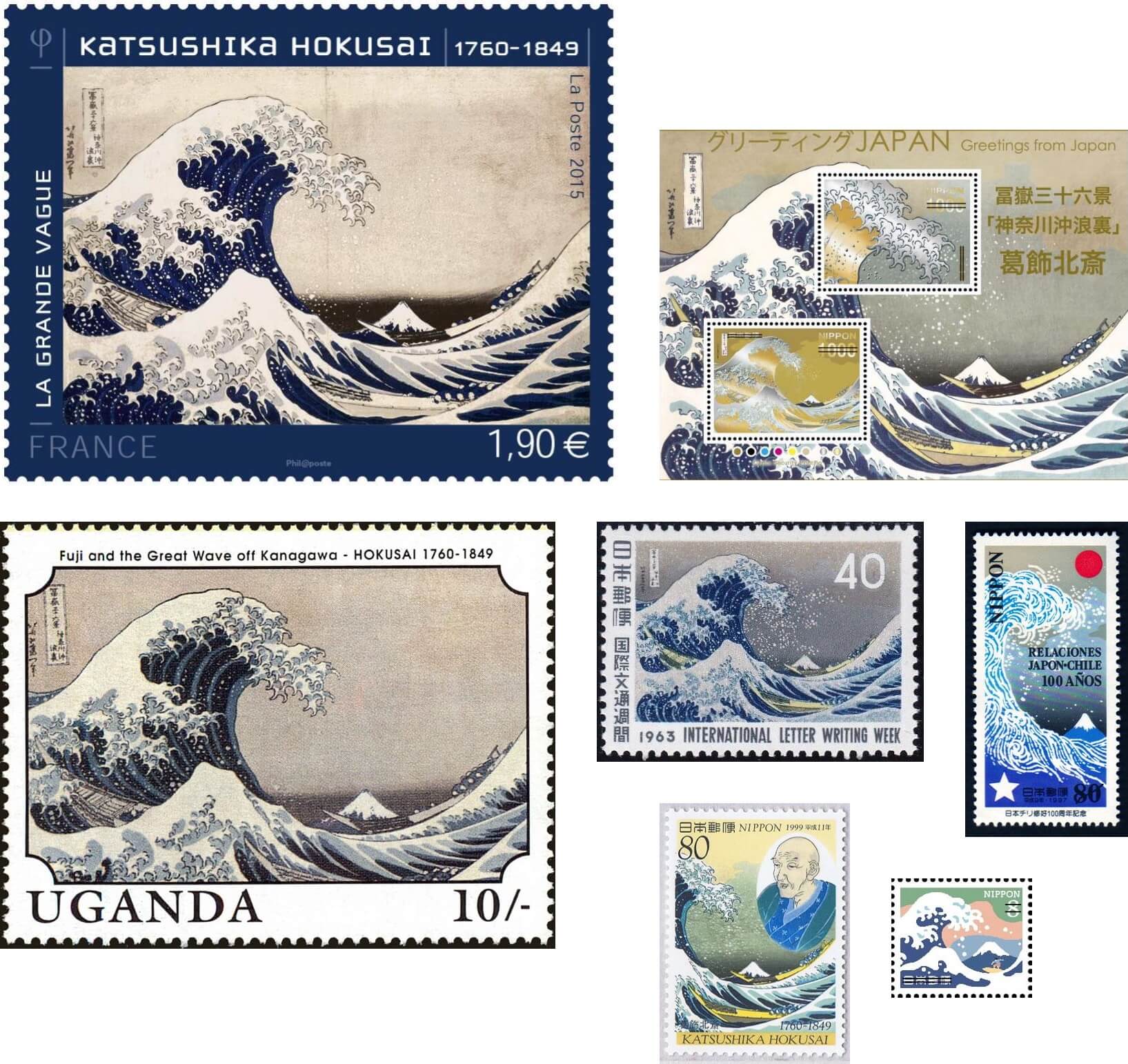 Advertising
The Great Wave off Kanagawa has even featured in product advertisements, from consumer electronics to Japanese beer: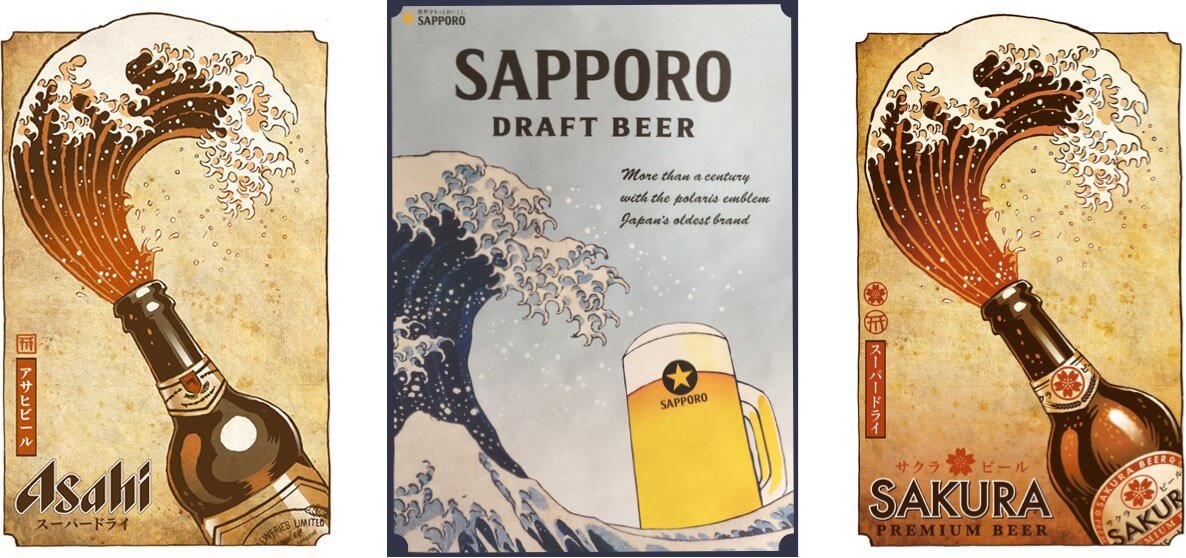 The Asahi and Sapporo advertisements (above) are the original brand advertisements (artists unknown), and the Sakura illustration by Toby Atkins is a reproduction of the original Asahi advert.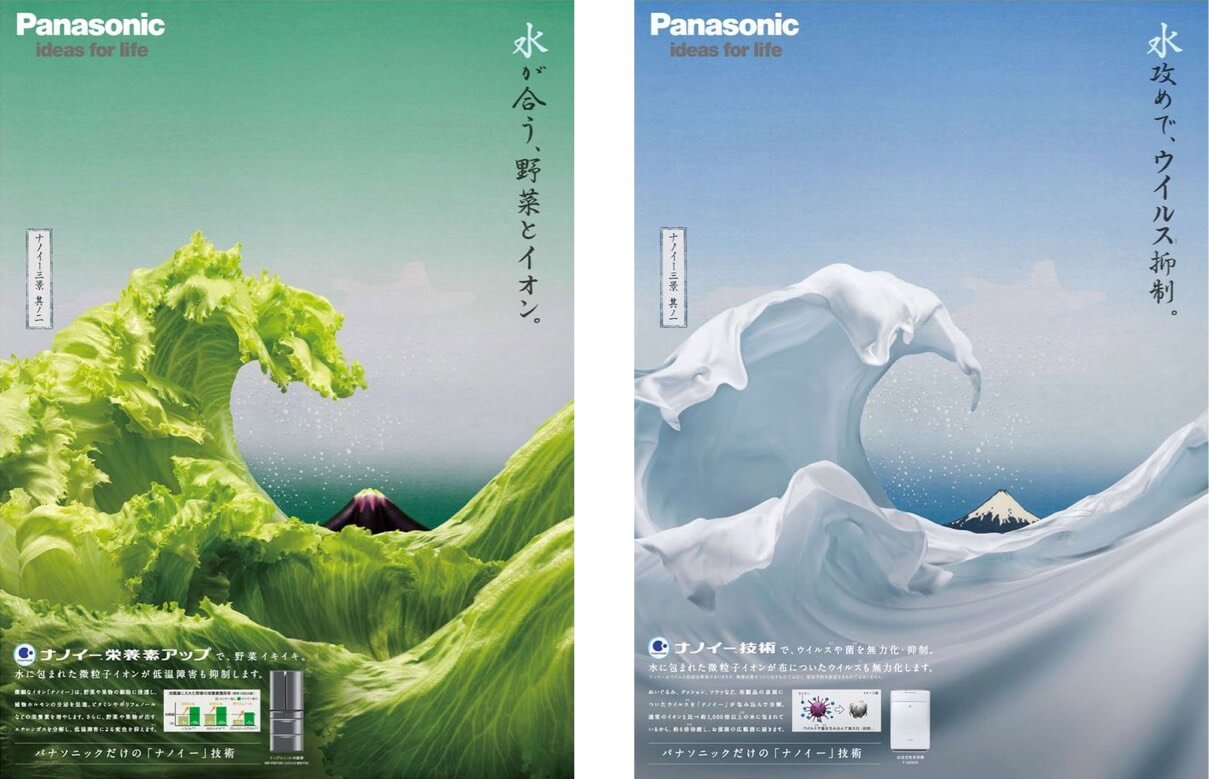 Murals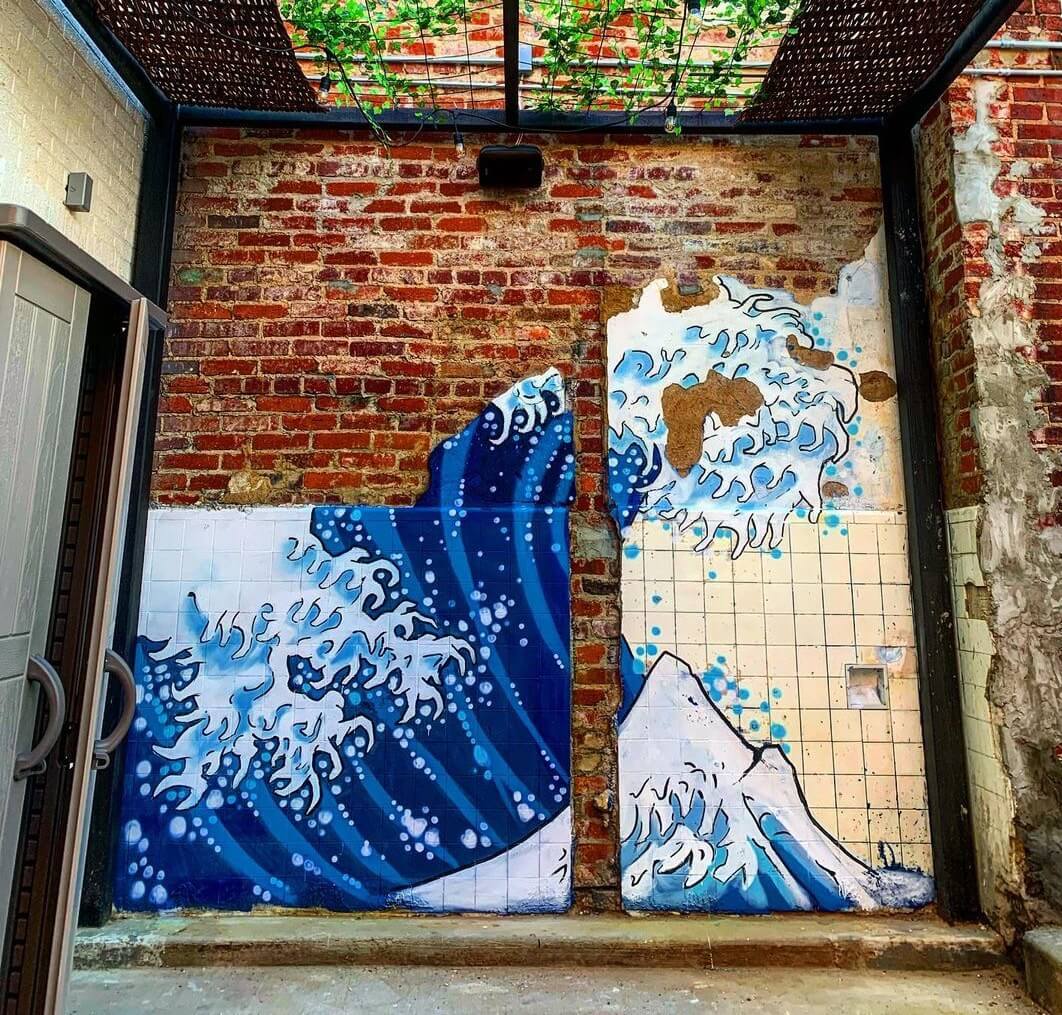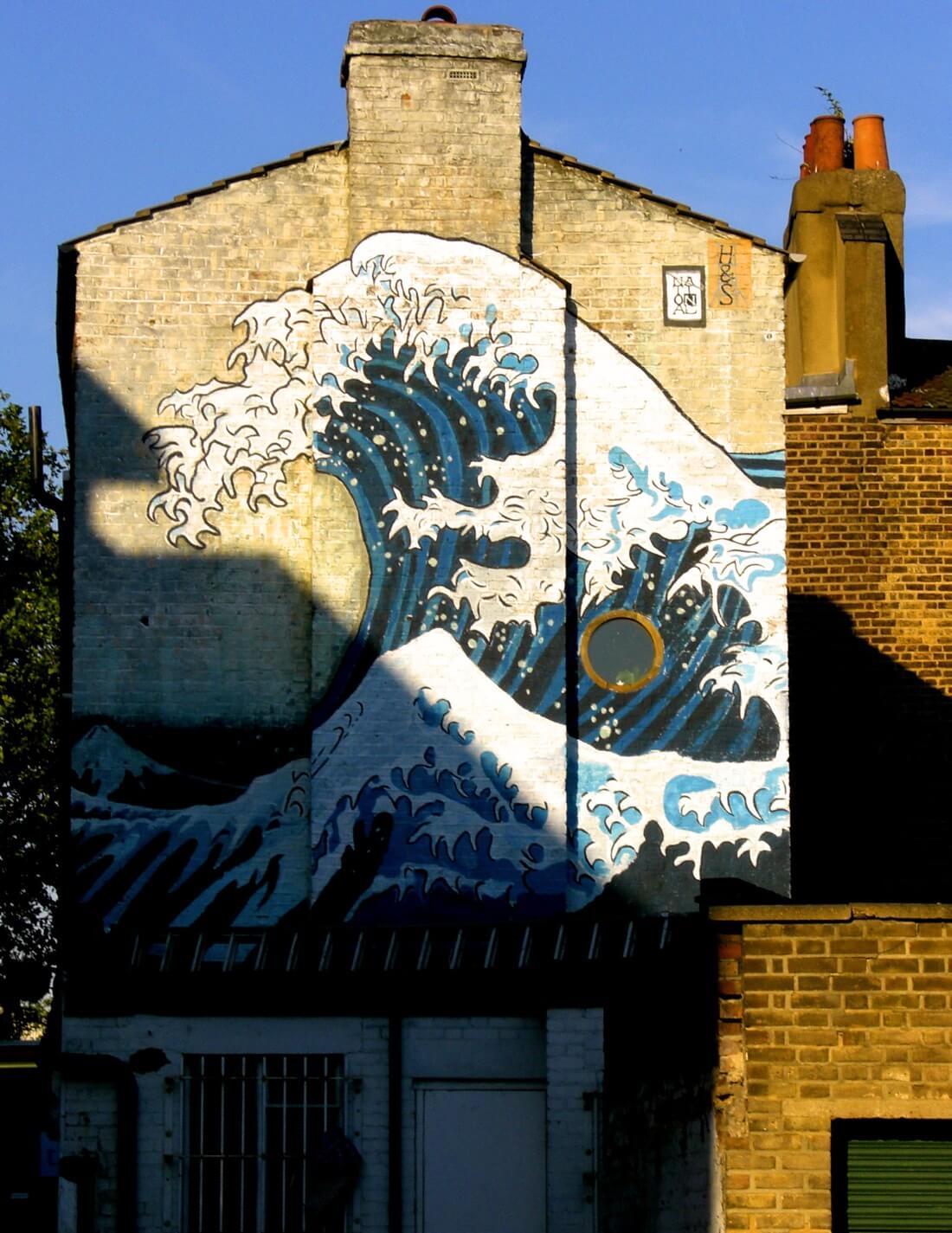 P.S. If you like these murals, check out our Surf Art Murals feature!

Watch the video below of a huge mural of The Great Wave off Kanagawa spanning 5 apartment buildings in Moscow, Russia:
And then there's this…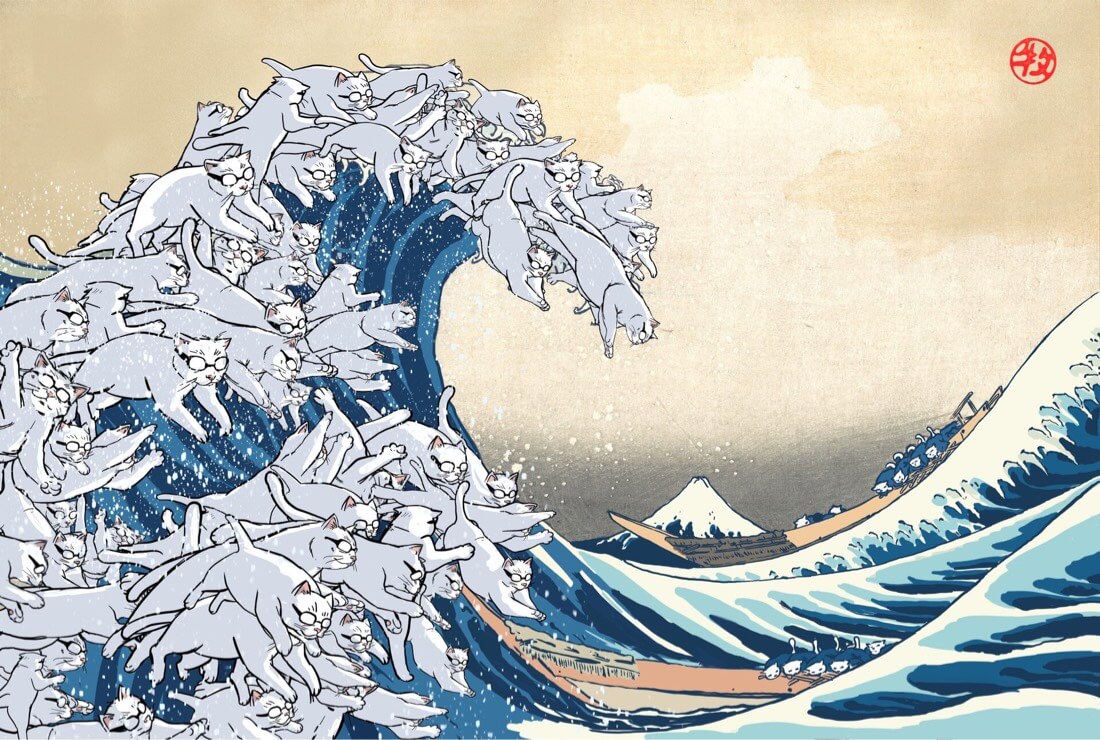 Please share your favourite Great Wave reproductions with us by tagging @clubofthewaves on Instagram or Twitter.